Wire Rope Mesh
Flexible stainless steel wire rope mesh with Ferrules made of stainless steel wire rope 304 or 316 material. Beautiful diamond mesh style. Common for the architectural fencing and indoor exhibition hall decoration railing using.
1. Structure:
Available AISI 304 and 316 stainless steel
Rope diameter : 1.0mm,1.5mm,2.0mm,3.0mm,4.0mm
2. Opening Size
Diamond mesh when it is stretched at 60° (standard ),other angle 30° - 90°
Opening size : 20mm x 35mm to 200mm x 347mm
3. Opening Orientation: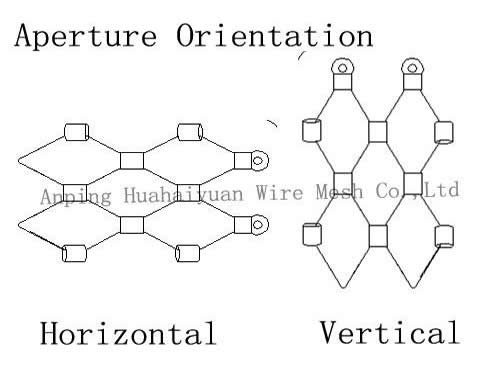 4. Edge Pattern
Available No.30 different edge pattern finish to meed different install requirement
5. Feature:
Architectural flexible wire rope mesh have perfect property and capacity,the feature is as following:
• 3D structure,flexible, multiplication.
• Light weight.
• High corrosion.
• Against airflow.
• more than 10 years rust against and quality guaranteed.
Total pro-environment, recyclable, no toxic, non flammable.
6. Nets height and length,and Quantity.
7. Drawing is necessary if it is available
8. Other required
Colourful Solution
We provide colourful stainless steel wire rope for Ferrule wire rope mesh and Woven knotted wire rope stainless steel flexible wire rope mesh, Available:
• Black oxide hand woven flexible wire rope mesh.
• Colourful ferrules assembled with standard stainless steel wire rope.
• Colourful stainless steel wire rope assembled with standard ferrules.
Frame Solution
We provide architectural stainless steel flexible wire rope mesh with wire rod,tubular frame.welded finish.Available:
• Rectangular panel,trapezoid panel,round shape panel and other special shap panel.
• Stainless steel wire rod,round tube,square tube and other shape tube.

High Quality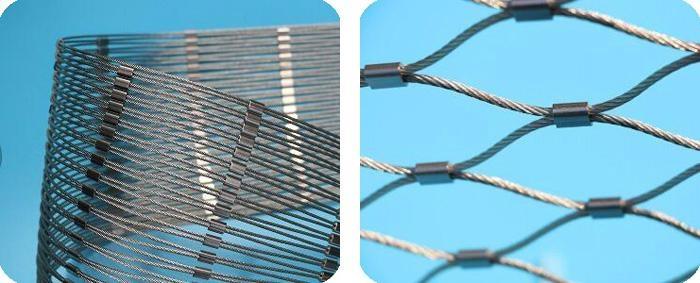 Widely Application
Architectural stainless steel flexible wire rope mesh widely use for building facade, balustrade & railing systems,green wall systems, security fencing,animal enclosure,bird protection net etc.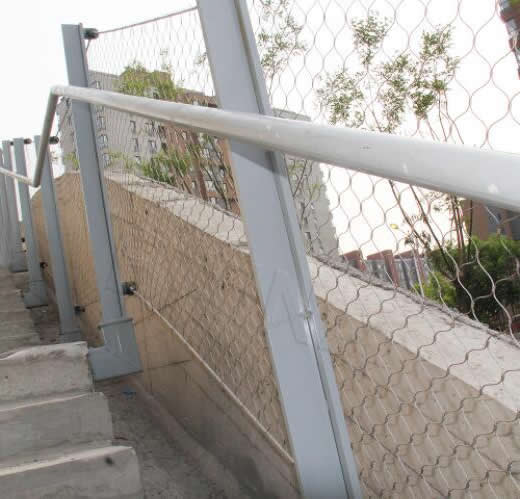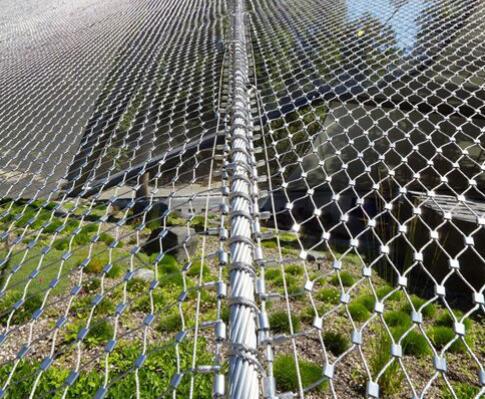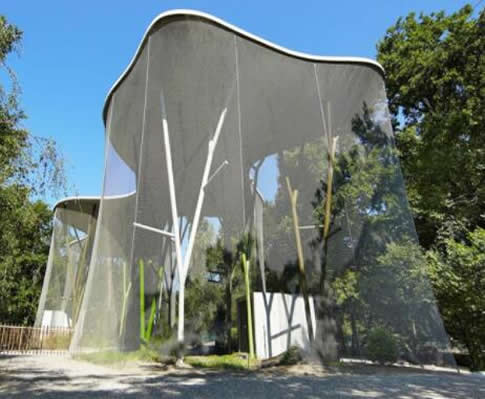 Packing: