Wire Rope Mesh
Cable mesh material: Stainless steel 304, 316,316L, others can be required.
Wire rope structure: 7*7, 7*19 others can be required.
While stretched for 90 degree angle, the knotted stainless steel cable mesh is checked by width and length. It is very flexible and high tensile strength. So it is applied for the animal enclosure and protective mesh, and railing barrier infill.
Stainless steel wire cable rope structure: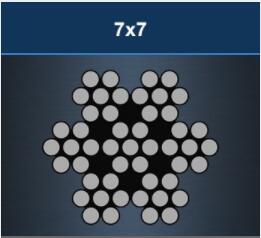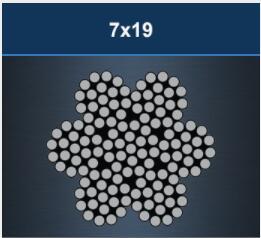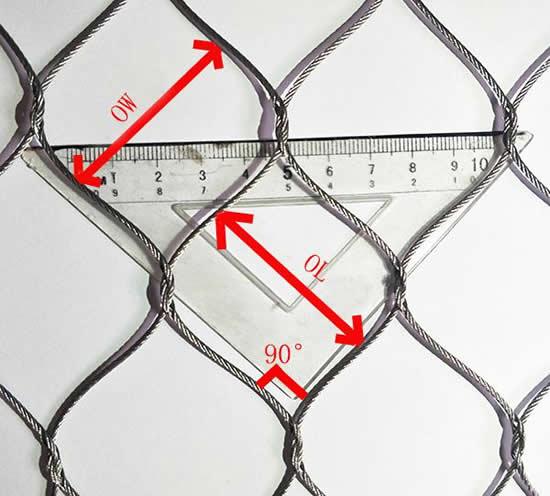 Ropes Diameter:
1.2mm,1.5mm,2.0mm,2.5mm,3.0mm,3.5mm.
Opening:
20mm - 120mm
Available Horizontal and Vertical Opening Orientation.
Knotted stainless steel cable mesh width and length can be required.
Catalog: knottedstainlesssteelcalbemesh (.PDF) 
Border Design: download- W1-W15
| | | | |
| --- | --- | --- | --- |
| Product No. | Ø mm | W X L(mm) | Norninal Break (lbs.) |
| KSCM01 | 1.2 | 25 x 25 | 270 |
| KSCM02 | 1.2 | 30 x 30 | 270 |
| KSCM03 | 1.2 | 38 x 38 | 270 |
| KSCM04 | 1.5 | 25 x 25 | 480 |
| KSCM05 | 1.5 | 30 x 30 | 480 |
| KSCM06 | 1.5 | 38 x 38 | 480 |
| KSCM07 | 1.5 | 51 x 51 | 480 |
| KSCM08 | 1.5 | 76 x 76 | 480 |
| KSCM09 | 2.0 | 38 x 38 | 676 |
| KSCM10 | 2.0 | 51 x 51 | 676 |
| KSCM11 | 2.0 | 60 x 60 | 676 |
| KSCM12 | 2.0 | 76 x 76 | 676 |
| KSCM13 | 2.5 | 51 x 51 | 920 |
| KSCM14 | 2.5 | 60 x 60 | 920 |
| KSCM15 | 2.5 | 76 x 76 | 920 |
| KSCM16 | 2.5 | 90 x 90 | 920 |
| KSCM17 | 2.5 | 102 x 102 | 920 |
| KSCM18 | 3.0 | 51 x 51 | 1,600 |
| KSCM19 | 3.0 | 76 x 76 | 1,600 |
| KSCM20 | 3.0 | 90 x 90 | 1,600 |
| KSCM21 | 3.0 | 102 x 102 | 1,600 |
| KSCM22 | 3.0 | 120 x 120 | 1,600 |
| KSCM21 | 3.5 | 51 x 51 | 1,750 |
| KSCM22 | 3.5 | 76 x 76 | 1,750 |
| KSCM23 | 3.5 | 90 x 90 | 1,750 |
| KSCM24 | 3.5 | 102 x 102 | 1,750 |
| KSCM25 | 3.5 | 120 x 120 | 1,750 |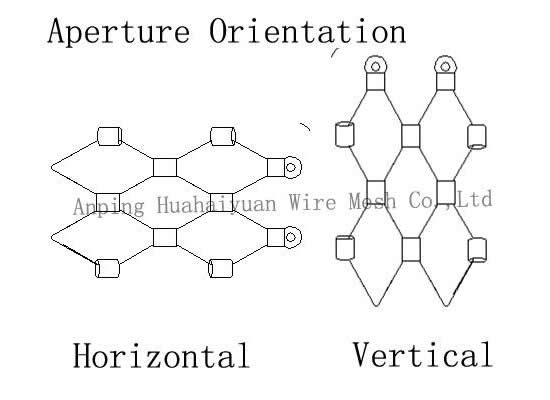 Easily Order: AISI 316- Product No. – Orientation – Edge Pattern – Piece Size(WXH) If you like to know more, please email to us: info@metal-netting.com