Monkey Enclosure Mesh
Monkey Enclosure Mesh
Author: huahaiyuan Views: Loading... Publish Time: 18-09-12, 01:28 AM
Ferruled Mesh
Stainless steel cable meshferruled type,called ferruled mesh,which assemble by seamless ferrule,improve the mesh netting strength,X tend mesh rhombus when you stretched at 60°,50° ,30° option.
Animal Enclosure Wire Rope Mesh is widely used in zoo, wildlife park, garden derections and similar environment of the zoo cage, zoo fence and so on.As the material is virtually indestructible stainless steel, then it can be safely contain any species.
ferrules: tinned copper, nickel- plated copper,stainless steel,ferruled mesh has highest artistic appreciation and practicability.
Flexible stainless steel cable mesh, inter-woven type in particular, is usually used in animal or bird cages, which is also called zoo mesh. The mesh has strong tensile strength and high flexibility, high transparence and wide span. The flexible s.s. cable mesh has unreplacable advantages compared with other mesh products in many aspects like practicability, security, aesthetic property and durability etc.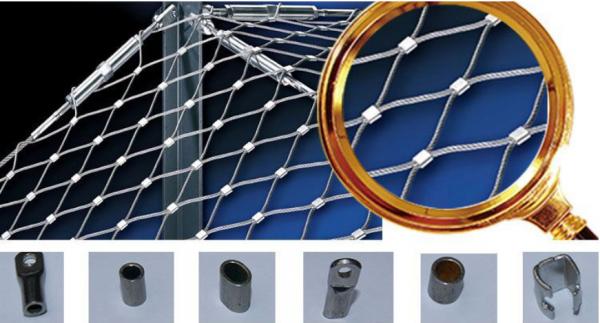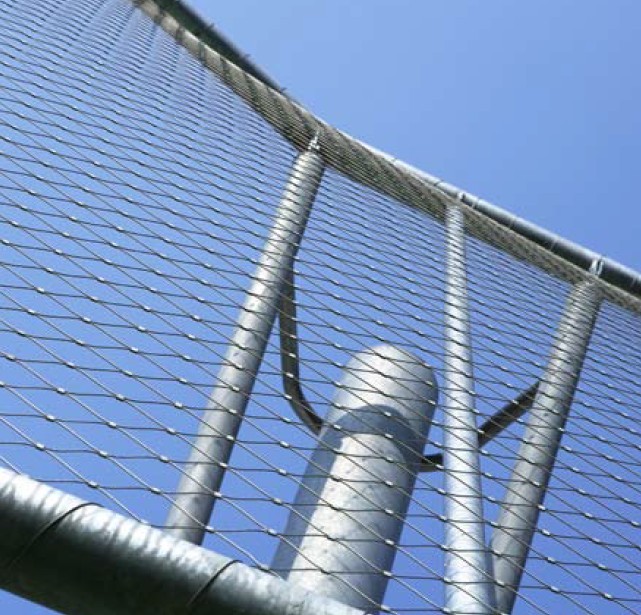 ---
Next:
Bird Stainless Steel Wire Rope Mesh
Last:
Tiger Enclosure Mesh